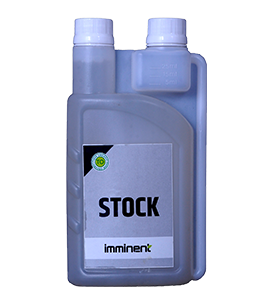 Stock
Stock is non-ionic surfactant which have an super spreader & super penetrator used in agriculture.
HOW IT WORKS:
Stock have super spreading capacity by reducing surface tension up to 25 mN/m. It has great penetration power by acting on density of the products. It helps to improve the reach of the main product in the target area.  Stock manage the spraying errors i.e. coverage, penetration, drift & losses of product. It helps to reduce the spray water volume, save time, save money as well as environmental resources up to 30%. It has excellent rain fastness of 1 hours.
USES:
We recommended it in all types of botanical extract-based products for better efficacy.
DOSE:
Systematic Pesticides – 80 ml /acre
Contact Pesticides – 50 ml/acre
Weedicides – 100 ml/acre