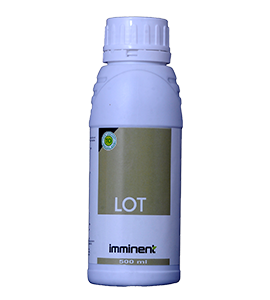 LOT
LOT is a combination of protein hydrolysate, macro-micro element & trace element from
naturals extracts.
HOW IT WORK:
It's a natural product derive from extraction method. Which includes all essential nutritional
values i.e. Amino acids, macro, micro element as well as trace element. All these elements play
an important role in establishment of Plants. Gives strong plant stand, Root development, more
tillering & all-natural activity.
USES:
Give two successive drenching at the time of transplanting & in regular basis at 15 days
intervals in crop life cycle.
DOSE:
Drenching – 2 ml / lit
Drip- 1 lit/ Acre