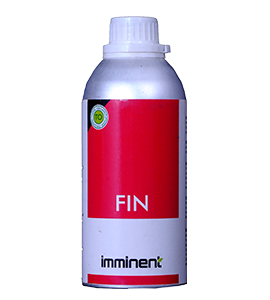 Fin
Fin is made up of patented fermentation process of natural spices.
HOW IT WORKS :
Fin is a fermented end product which act against sucking pest. Fin has strong repellent action in nature. It act against sucking pest by breaking respiratory system & strongly impact on breathing results in death of insect.
USES :
Fin should use in preventive stage. By using in preventive, it boosts the self-defensive power of plant. Which help to longer duration control & high yield performance. Fin contact in action so coverage & right time application is important.
Recommendation : Sucking Pest
DOSE :  1 ml / lit